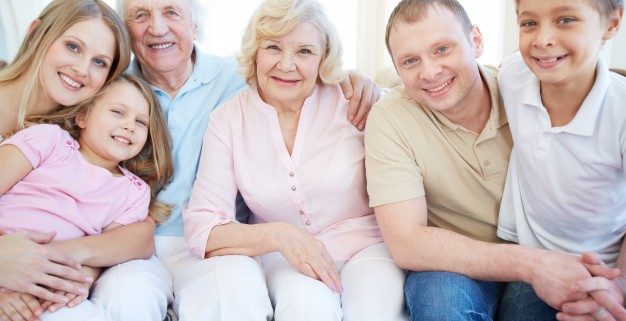 Author: By Robert Verkaik, Law editor
Yvonne Hossack, 53, was yesterday cleared of professional misconduct after
local councils, angered by her successful campaigns to stop the closure of
care homes, mounted a "witch- hunt" to get her removed from the
solicitors' roll.
The case has given hope to thousands of other professional campaigners and
charities which work against the odds to improve the lives of disabled and
elderly people.
Age Concern said last night that the principles for which Yvonne Hossack had
tirelessly fought "are incredibly important".
Andrew Harrop, public policy manager for Age Concern and Help the Aged, said: "Older
people in care homes can be very vulnerable to change and upheaval ? they
have a right to have their needs and interests properly protected."
Ms Hossack, who used unorthodox methods to save at least 80 care homes from
closure, was forced to defend herself before a disciplinary tribunal in
London where she was accused of bringing her profession into disrepute.
Explaining her approach to her work she told the tribunal that sometimes her
clients' interests could be more important than the rules: "If somebody
was falling off a cliff, and they were blind and deaf, I would ignore the
rule that says 'Keep off the grass', in trying to grab them back."
She added: "Very rarely will a solicitor be dealing with a case involving
saving the life of another human being rather than saving their property,
but I have saved hundreds if not thousands of lives."
Ms Hassock, previously shortlisted for a human rights award, built her legal
practice out of helping residents challenge the power of local authorities
to shut down care homes.
But Ms Hossack's high-profile campaigning brought her unwelcome attention from
local authorities in Northamptonshire, Hull and Staffordshire, who regarded
her activities as an embarrassing obstacle to their cost-cutting plans. They
used technical rules about working with clients in an attempt to get Ms
Hossack struck off. The case was prosecuted by the Solicitors' Regulatory
Authority.
But in a hearing this week, clients and families came forward to praise the
work of Ms Hossack. Eugene Hyde, 76, from Stone, Staffordshire, told the
tribunal he had tried to kill himself because his residential home faced
closure.
He said: "To lose Yvonne as a solicitor would be a grave loss and
injustice to the elderly, and there would be nobody to fight for those who
can't fight for themselves."
Accountant Andrew Norman, 45, who is in a wheelchair because of muscular
dystrophy, said Ms Hossack had battled to get proper care for him.
He said: "She spoke to me in a way that made me realise that although it
seemed the local authority clearly did not care about me, there was someone
who was willing to help me. She helped save my life."
Since she began her battle to save her career Ms Hassock has always known
there are those in power who oppose her. She told the Solicitors'
Disciplinary Tribunal: "The people who have a direct interest in these
proceedings are the local authorities who may otherwise face challenges to
their cuts to services for disabled people."
Chris Kinsey, from Ringstead, near Kettering, who has a disabled daughter,
said: "I think it would be so convenient for future cuts if they
silenced Yvonne Hossack."
Ms Hossack also read a statement from Sir Anthony Grabham, a past president
and chairman of the British Medical Association, who said she had helped win
concessions from Northamptonshire County Council when it reduced care for
his daughter, who has Down's syndrome, and other mental and physically
handicapped people.
He said: "Her work is of enormous value and indeed is essential in a
caring society. This tough butterfly should not be crushed."
In a dramatic twist to the case this week, the Home Secretary, Alan Johnson,
was called as a witness to help save her career. He told the tribunal that
he had sent emails congratulating her for the work she had done.
Yesterday the panel of judges dismissed all the most serious charges against
her, leaving Ms Hossack to describe the terrible stress and trauma of her
disciplinary ordeal.
Speaking outside the tribunal offices, surrounded by campaigners wearing
T-shirts stating "I love my solicitor" and "Beat the bullies",
she said: "I feel fantastic. I can't tell you, it's like a miracle. I
would like to thank all my clients and also the media, because you have put
the country's view of what people really feel about these proceedings. I
think that has made a difference to the outcome, because the main charge
against me was that I had brought my profession into disrepute and you have
shown that nobody in this country thinks that."
She confided: "At one point I thought I was becoming clinically
depressed. As well as preparing for this, I had to do all my other work as
well. At times I have had to wake up through the night when I had a bit more
energy to do my work. It has been terrible, really terrible."
She added: "I've had people phoning me in tears when I've said I don't
know if I'll be able to help you after this week. They've been frightened
and stressed and crying and that's been awful because obviously I feel for
them. When my clients came on Wednesday on their sticks and in their
wheelchairs, I felt like a wounded animal, thinking I won't be able to
protect you any more. It was a terrible feeling."
Ms Hossack had always rejected the allegations against her, including
accepting instructions from third parties without seeking clarification of
the position and providing confidential information to third parties.
Friends in high places
*Yvonne Hossack's fans include the Home Secretary Alan Johnson, who gave
evidence at the disciplinary tribunal. He was so impressed that he emailed
her praising her work: "You have done a brilliant job for the
constituents under difficult circumstances," he said. "There's a
large double gin and tonic waiting for you at the Strangers' Bar in the
House [of Commons]."
http://www.tenderheart.co.uk/wp-content/uploads/2013/04/Tender-Heart-age-1.jpg
417
626
Admin
http://www.tenderheart.co.uk/wp-content/uploads/2017/12/logo.png
Admin
2017-12-09 22:36:05
2017-12-09 22:38:48
Victory for lawyer who protected the elderly

Author: NICHOLAS TIMMINS Health Services Correspondent
'There is a tendency, a sort of philosophy that permeates the service, which suggests that older people perhaps should be treated in a less fortunate way than younger people,' Professor Leslie Turnberg, the college's president, said as the college published a report calling for equity for the elderly in health care.
However, the college also warned that it would be 'impossible' for the NHS to provide continuing long-stay care free to all those who would prefer it to paying for their own care in a private nursing home.
The Government urgently needed to clarify the rules about about who qualified for such care and under what circumstances.
For acute hospital care, however, 'a patient's need for admission should not become an issue on grounds of age', the college said.
General practitioners seeking admission for an elderly patient 'should not be involved in a 'justification exercise' in an attempt to secure a hospital bed'.
The college's report was commissioned 18 months ago before the recent political rows over 'ageism' in the health service. It draws attention to the risk that acutely ill older people may be offered inferior treatment if admitted to 'geriatric' facilities.
'The risks are that if you are 65 and one week, rather than 64 and 50 weeks, your treatment might vary because of the simple fact of being a different age,' Professor Turnberg said.
'That difference may put the older person at some risk. Whether anyone has died because of that I wouldn't like to say, because it is hard to find evidence of that. But your risks are increased if you are that much older under those particular circumstances,' he said.
John Grimley Evans, professor of geratology at Oxford University, said a study three years ago had shown that one in five coronary care units operated an upper age limit, usually 70 or 75, for admission. Forty per cent had an upper age limit for clot-busting drugs when such an approach was 'illogical'. The drugs were more effective in older than in younger patients.
He said the problem was not new, or unique to Britain. In the United States, studies had shown that older people were much less likely to get good and effective cancer treatment. There was no equivalent data for the UK, 'but cancer experts suspect the same would be found here if the studies were done'.
The college added that the same quality of care should be available for the elderly, however that care was organised.
'Bad ethics' were also creeping into the NHS, Professor Grimley Evans added. 'People are beginning to suggest that people can be valued according to their life expectancy. So someone of 80 is less valuable than someone of 40 because their life expectancy is lower.
'That is insidious because that has never been the basis of British society – and it is rather dangerous because the lower social classes have lower life expectancy than the upper, blacks have lower life expectancy than whites, and men have six years' lower life expectancy than women,' he said.
The issue that patients should be assessed as individuals and not on grounds of age was one doctors could affect, the college said.
Dr Michael Denham, a consultant geriatrician at Northwick Park Hospital in outer London, said clinicians had succeeded in changing managers' minds when they had attempted to exclude elderly patients from particular services.
John Bowis, a health minister, welcomed the report. He said the NHS was there 'to provide services for everybody on the basis of their clinical need – whatever their age'.
http://www.tenderheart.co.uk/wp-content/uploads/2017/12/heart-support.jpeg
700
1246
Admin
http://www.tenderheart.co.uk/wp-content/uploads/2017/12/logo.png
Admin
2017-12-09 22:33:33
2017-12-09 22:33:58
Older patients 'being denied access to NHS': Royal college urges equal treatment for the elderly

Author: By Michael Savage, Political Correspondent
The Conservatives said Labour's plan would lead to the abolition of the benefits, received by about 2.4 million of the elderly and disabled. The Government also faces a growing backlash from its own party. Roger Berry, a Labour MP and chair of the all-party group on disability, said he would fight attempts to withdraw the benefits. "We need to hang on to those two benefits and I would oppose it if the Government tried to remove them," he said. "I don't think they will try to remove them, but I think the elderly and disabled want control over what they spend their money on, which is why we need to keep those benefits."
Carers questioned a proposal for providing more home care for those most in need, as central planks from the Queen's Speech appeared to continue to unravel. The English Community Care Association (ECCA) said that there was "no coherent back story" explaining how the plan would be funded.
Andy Burnham, the Health Secretary, accused the Tories of "disgraceful scaremongering" in suggesting benefits could simply disappear. However, he admitted that the Attendance Allowance could be reformed to pay for broader changes in the future. He added that anyone who lost out would be compensated with an "equivalent level of support".
Mr Brown announced plans for the creation of a National Care Service, to match the NHS, in his Labour conference speech in September. Mr Burnham added that a plan announced in the Queen's Speech this week to guarantee free home care for about 280,000 pensioners and disabled people most in need of extra aid, at a cost of £670m a year, would be paid for out of his department's existing budget.
But that was questioned by Martin Green, chief executive of the ECCA, as he gave evidence to the Commons Health Committee yesterday. "There appears to be no coherent back story about how this is going to be funded, what the criteria will be, how it interfaces with other aspects of the social care system," he said, adding that there needed to be more clarity on "the price to be paid at other parts of the social care budget".
The Government also came under renewed attack from the Labour peer, Lord Lipsey, a former member of the Royal Commission on Long-Term Care. He said the Prime Minister had pre-empted a long-running consultation on social care in order to win some short term popularity.
"In the middle of the consultation on that, in one of the most disorderly pieces of government I have ever seen in 40 years of political life, the Prime Minister has declared that it is government policy that people with severe care needs in their own home should be paid for in full," he said. "I think that is a bad policy but I think it is also a bad way to do policy just to find a nice highlight for your Labour Party conference speech.
"What has happened is that into this very complicated but important policy process, has been injected something that is just a bit of a gimmick."
Payments under threat
£89 a week Disability Living Allowance
A tax-free benefit for those who need help with care or have walking difficulties due to mental or physical disability. Worth up to £89 a week.
Verdict: under threat
£70 a week Attendance Allowance
A benefit handed to those aged 65 or over who need help with care costs. Those who qualify will receive up to £70.35 a week.
Verdict: under threat
£95 a week Incapacity Benefit
Given to those prevented from working due to illness or disability. Payment depends on what effect disability has on ability to work. Worth up to £95.15.
Verdict: safe, for now
http://www.tenderheart.co.uk/wp-content/uploads/2013/04/Support-aid.jpeg
700
1244
Admin
http://www.tenderheart.co.uk/wp-content/uploads/2017/12/logo.png
Admin
2017-12-09 22:31:00
2017-12-09 22:38:22
Benefits could be axed to fund care for the elderly