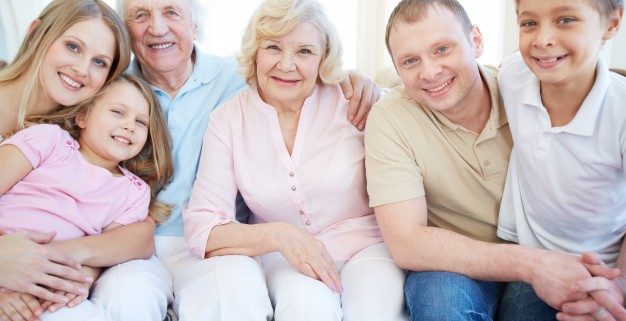 Author: By Robert Verkaik, Law editor
Yvonne Hossack, 53, was yesterday cleared of professional misconduct after
local councils, angered by her successful campaigns to stop the closure of
care homes, mounted a "witch- hunt" to get her removed from the
solicitors' roll.
The case has given hope to thousands of other professional campaigners and
charities which work against the odds to improve the lives of disabled and
elderly people.
Age Concern said last night that the principles for which Yvonne Hossack had
tirelessly fought "are incredibly important".
Andrew Harrop, public policy manager for Age Concern and Help the Aged, said: "Older
people in care homes can be very vulnerable to change and upheaval ? they
have a right to have their needs and interests properly protected."
Ms Hossack, who used unorthodox methods to save at least 80 care homes from
closure, was forced to defend herself before a disciplinary tribunal in
London where she was accused of bringing her profession into disrepute.
Explaining her approach to her work she told the tribunal that sometimes her
clients' interests could be more important than the rules: "If somebody
was falling off a cliff, and they were blind and deaf, I would ignore the
rule that says 'Keep off the grass', in trying to grab them back."
She added: "Very rarely will a solicitor be dealing with a case involving
saving the life of another human being rather than saving their property,
but I have saved hundreds if not thousands of lives."
Ms Hassock, previously shortlisted for a human rights award, built her legal
practice out of helping residents challenge the power of local authorities
to shut down care homes.
But Ms Hossack's high-profile campaigning brought her unwelcome attention from
local authorities in Northamptonshire, Hull and Staffordshire, who regarded
her activities as an embarrassing obstacle to their cost-cutting plans. They
used technical rules about working with clients in an attempt to get Ms
Hossack struck off. The case was prosecuted by the Solicitors' Regulatory
Authority.
But in a hearing this week, clients and families came forward to praise the
work of Ms Hossack. Eugene Hyde, 76, from Stone, Staffordshire, told the
tribunal he had tried to kill himself because his residential home faced
closure.
He said: "To lose Yvonne as a solicitor would be a grave loss and
injustice to the elderly, and there would be nobody to fight for those who
can't fight for themselves."
Accountant Andrew Norman, 45, who is in a wheelchair because of muscular
dystrophy, said Ms Hossack had battled to get proper care for him.
He said: "She spoke to me in a way that made me realise that although it
seemed the local authority clearly did not care about me, there was someone
who was willing to help me. She helped save my life."
Since she began her battle to save her career Ms Hassock has always known
there are those in power who oppose her. She told the Solicitors'
Disciplinary Tribunal: "The people who have a direct interest in these
proceedings are the local authorities who may otherwise face challenges to
their cuts to services for disabled people."
Chris Kinsey, from Ringstead, near Kettering, who has a disabled daughter,
said: "I think it would be so convenient for future cuts if they
silenced Yvonne Hossack."
Ms Hossack also read a statement from Sir Anthony Grabham, a past president
and chairman of the British Medical Association, who said she had helped win
concessions from Northamptonshire County Council when it reduced care for
his daughter, who has Down's syndrome, and other mental and physically
handicapped people.
He said: "Her work is of enormous value and indeed is essential in a
caring society. This tough butterfly should not be crushed."
In a dramatic twist to the case this week, the Home Secretary, Alan Johnson,
was called as a witness to help save her career. He told the tribunal that
he had sent emails congratulating her for the work she had done.
Yesterday the panel of judges dismissed all the most serious charges against
her, leaving Ms Hossack to describe the terrible stress and trauma of her
disciplinary ordeal.
Speaking outside the tribunal offices, surrounded by campaigners wearing
T-shirts stating "I love my solicitor" and "Beat the bullies",
she said: "I feel fantastic. I can't tell you, it's like a miracle. I
would like to thank all my clients and also the media, because you have put
the country's view of what people really feel about these proceedings. I
think that has made a difference to the outcome, because the main charge
against me was that I had brought my profession into disrepute and you have
shown that nobody in this country thinks that."
She confided: "At one point I thought I was becoming clinically
depressed. As well as preparing for this, I had to do all my other work as
well. At times I have had to wake up through the night when I had a bit more
energy to do my work. It has been terrible, really terrible."
She added: "I've had people phoning me in tears when I've said I don't
know if I'll be able to help you after this week. They've been frightened
and stressed and crying and that's been awful because obviously I feel for
them. When my clients came on Wednesday on their sticks and in their
wheelchairs, I felt like a wounded animal, thinking I won't be able to
protect you any more. It was a terrible feeling."
Ms Hossack had always rejected the allegations against her, including
accepting instructions from third parties without seeking clarification of
the position and providing confidential information to third parties.
Friends in high places
*Yvonne Hossack's fans include the Home Secretary Alan Johnson, who gave
evidence at the disciplinary tribunal. He was so impressed that he emailed
her praising her work: "You have done a brilliant job for the
constituents under difficult circumstances," he said. "There's a
large double gin and tonic waiting for you at the Strangers' Bar in the
House [of Commons]."
http://www.tenderheart.co.uk/wp-content/uploads/2013/04/Tender-Heart-age-1.jpg
417
626
Admin
http://www.tenderheart.co.uk/wp-content/uploads/2017/12/logo.png
Admin
2017-12-09 22:36:05
2017-12-09 22:38:48
Victory for lawyer who protected the elderly